Telú║+86.27.59524636
E-mail: info@ytwuhan.com
Address: B1001-B1006,Dong
Yi Shi Qu,129 XinHua Road,
WuHan,China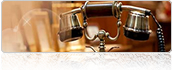 WUHAN Y&T INDUSTRIAL CO., LTD is a professional garments manufacturer & exporter, we have a veteran team familiar with production and foreign trade. Quality, reasonable prices and a close eye to the wishes of the clients are the foundation of our working. We keep on updating our collection continuously with the latest fabrics, colors and accessories available. All our consignments are being inspected following the Europe standard, before shipment and inline inspection are carried out during the production process.
We are specialized in jackets, down jackets, coats, suits, skirt, dresses, trousers for ladies and men wear.
Sincerely hope that we can establish business relations with customers for mutual benefits.